KUBRICK SPACE (2001)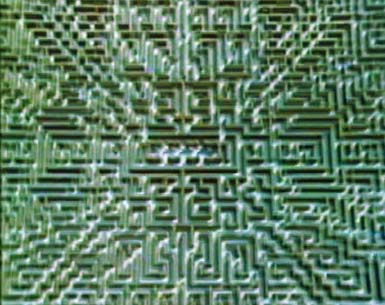 The Kubrick Space is curved. This tape is the attempt to decipher the enigma of Kubrick's uncanny camera movement through a self contracting space: The rooms and corridors of Shining's Overlook hotel.
This work is also the product of an ill-driven machine of the 70's. It was created by an old RCA videodisc player that was modified and now mimes a deconstructive editing style. All edit decisions were made by this machine alone. The maker became a mere observer - who just assembled the goodies. Retro-structuralism by accident.
More on the RCA Videodisc player.